#slugtober
♦ Design a character or dress up your own media as a sea slug (nudibranch) each day!
♦ Can be human, non-human, and any gender (nudibranches are hermaphrodites after all)
♦ You can depict their anatomy or just be inspired by their colors, but it must resemble each day slug.
♦ References can be found here (also click each image to see more)
♦ Submit your work with the hashtag #slugtober in any social media.
♦ Also feel free to mix this challenge with any other theme list.
♦ Have fun! This is a nonprofit, noncontest challenge.
---
---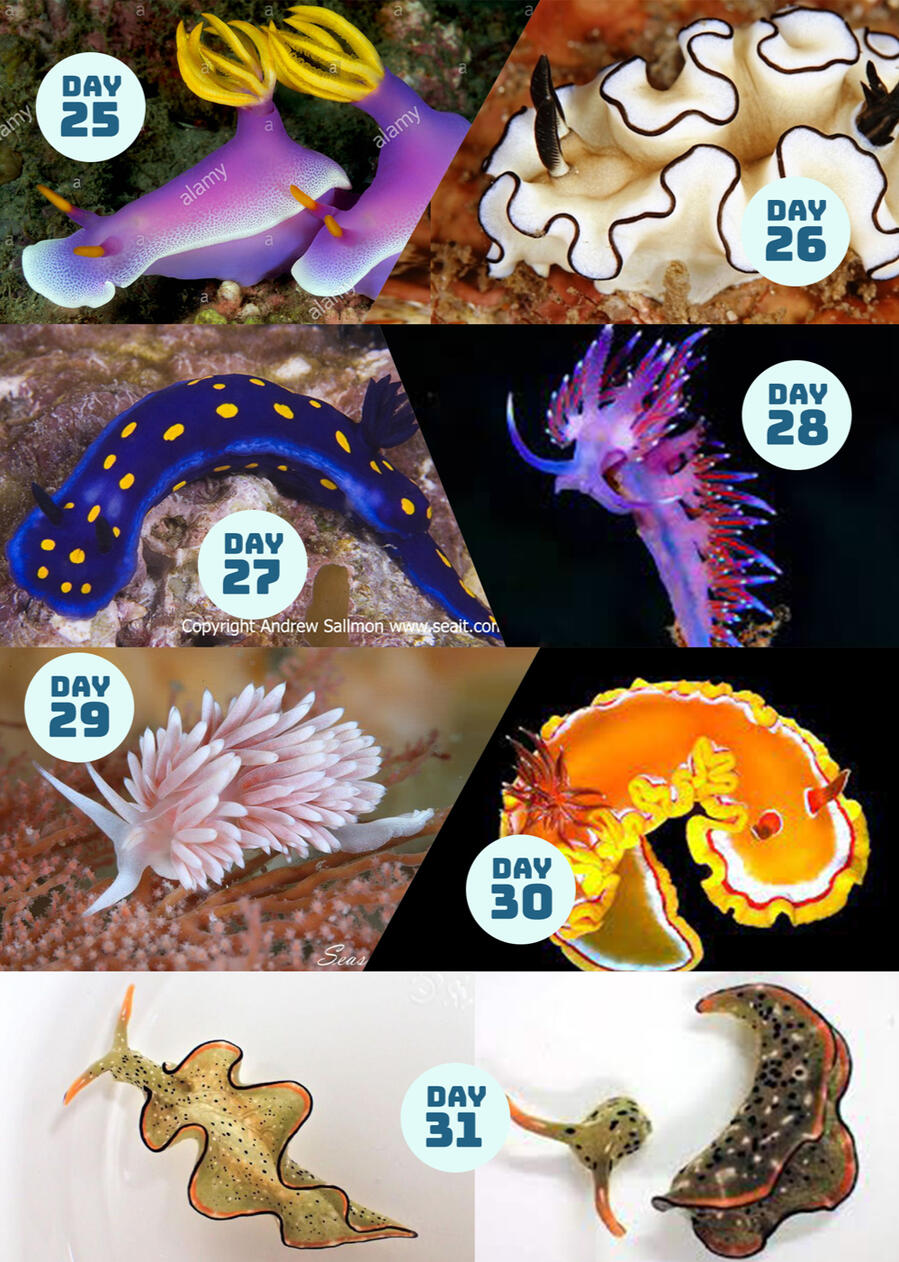 ---